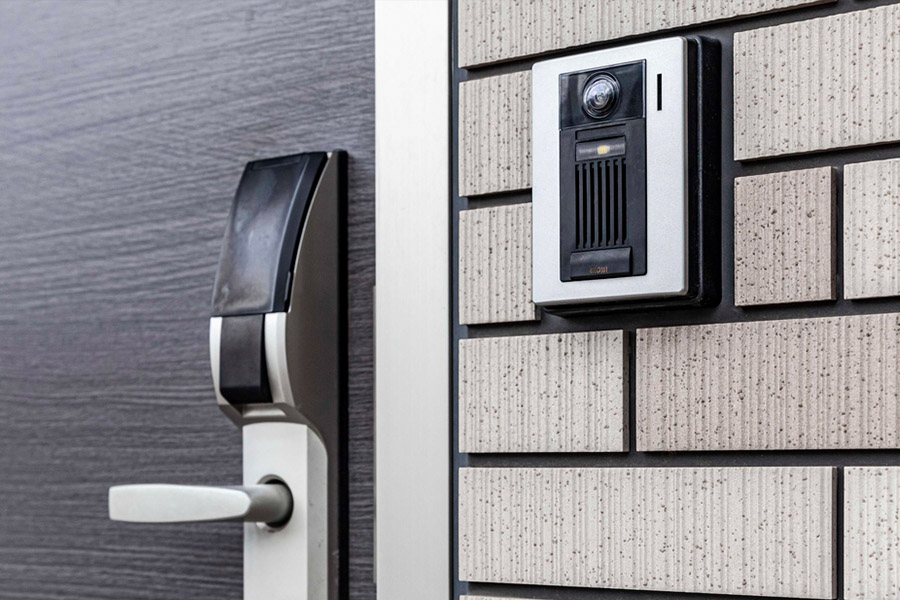 How Does A Video Doorbell Work In Modesto?
Do you know an individual who's been a victim of box bandits in Modesto or possibly dealt with it yourself? One method to discourage this from happening is by installing a video doorbell. These versatile tools are becoming a vital facet of home security for various reasons. Not only will they provide a perspective of your front walkway, they give you the chance to communicate with whoever is there and give you instant access with your mobile security app. Would you like the chance to examine live video right from your cell phone or [receive an immediate alert whenever someone walks up?
Find out how a video doorbell works and get a better understanding of how it may benefit you.
Does A Video Doorbell Need To Be Connected Via Wiring?
When exploring video doorbells in Modesto you have different possibilities. In various situations, you will wire it to your current doorbell chime. Another option is to utilize a fully wireless, battery-operated version. Hooking it up is generally simple and these devices are suitable with basically any style of home. With that being said, if you prefer not to contend with drilling, mounting instructions, and wiring, having your video doorbell hooked up as an integral piece of your security package is the smart course of action. Rest assured, when you go with an expert installation, your component will be secured correctly and integrated perfectly into your whole-home security system.
How Will A Video Doorbell Help Me?
You may find it surprising but your main doorway is still the most frequented place of entry for burglars. This is one of the reasons why video doorbells in Modesto have become more popular. When you include the truth that residential deliveries have increased at an incredible rate, it makes it even more important to supervise your front porch. Here are the many advantages of these valuable devices:
Wide-angle viewing: You will glimpse more than just a tiny area in front of your door as ADT video doorbells offer 180° wide-angle capability and full-length views so you can confirm the boxes on the ground.
Picture-perfect visuals: What's the point of having a camera if the feed is grainy and blurry? ADT video doorbells provide pristine, HD quality. These doorbells are even able to tell the difference between animals, people, and packages.
Access from anywhere: One of the greatest perks is remote access as you are able to see video streams directly from your phone.
Immediate updates: Wondering if your box arrived? Integrated video doorbells will update you when motion is discovered on your front steps.
Bi-directional talk: Not only can you see guests, you may speak with them as well. You can ask why someone is at your door without even leaving your room. If you have to let them in, you can employ the ADT Control app to turn off your alarm and disengage your locks.
Night vision capability: Your video doorbell keeps you protected throughout the night through the use of infrared technology. You'll receive clear streams no matter the time of day.
Excels under all types of weather: Able to withstand high humidity, snow, and rain, ADT video doorbells also hold up well in extreme temperatures, from 122° to -4° Fahrenheit.
Connects with your smart speakers: You can have your doorbell sound right through your smart speaker, or employ the speaker for the two-way talk feature.
Request A Video Doorbell in Modesto With Your Home Security Package
Discover what's new in Modesto home security systems by speaking with the professionals at Secure24 Alarm Systems. Our video doorbells offer security and convenience like you wouldn't believe. Call (209) 226-4324 to start customizing your fully integrated package.