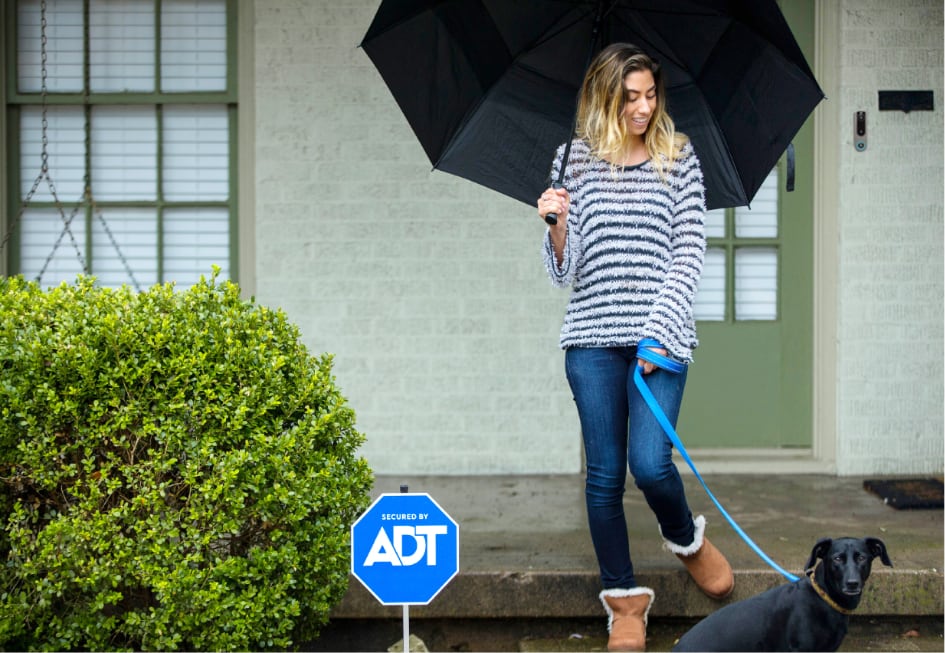 Layering Your Protection Is A Wise Strategy
A layered defense is a wise strategy for ensuring the safety of your house. A comprehensive home security system should include entry-point sensors, indoor and outdoor cameras, video doorbells, motion-detection lights, and smart door locks. Signs and decals warn prospective prowlers that these security components might be installed but they will only be part of your entire protection plan.
A yard sign may be all you need to discourage a novice in Modesto, but a decal next to your door likely won't scare off a more experienced burglar. If they fail to find added forms of security, they might come to the conclusion your display is a dummy and your property is not protected.
Can Home Security Signs Deter Intrusion In Modesto?
There's a popular perception that installing a home security sign in close proximity to your front door is all you need to ward off criminals. Essentially, an intruder is supposed to view the small blue octagon and bypass your house. So why not only implement a home security sign in Modesto and forget about installing a home security system? Basically, a security system isn't necessary, just get a home security sign in Modesto. It's the home security sign that deters intrusion in Modesto instead of your home security system.
Even though there is legitimate value in showcasing a yard sign from respected security companies like ADT®, it's not all you need to turn away career criminals. Instead, you're better off backing them up with a range of additional security components. You will likely agree it's much less of a gamble than running the risk that your home security signs will deter intrusion in Modesto.
Reinforce Your Modesto Home Security Signs With Integrated Security Components
Even though home security signs might deter intrusion some of the time, it's not wise to rely on them as your lone security measure. As an alternative, consider incorporating a combination of these devices:
● Surveillance systems: To be honest, thieves don't want to be recorded on video as it might be critical evidence in a criminal case. Go with an outdoor camera system that oversees primary entry points like your front door, back door, garage, and windows.
● Window and door sensors: Most thieves break into your home via doors or windows, so you need to have them safeguarded by motion and glass break sensors. In the event a device is triggered, your integrated home defense will warn you and your 24.7 monitoring team.
● Motion-sensor floodlights: While it's a fact that many break-ins happen during the day when individuals are at the office, you also need to safeguard against nighttime prowlers. Lights with motion-detection capability placed strategically around your entry points will instantly illuminate questionable activity and turn away potential invaders.
● Smart entry locks and doorbell video: Smart locking devices will update you when anyone attempts to unlock your entrance. A doorbell video component takes it one step further by providing real-time footage. Both of these solutions can be accessed by your mobile security app.
● Smart lighting: Another useful home automation tool, smart lighting are able to be put on a set routine or activated easily from your phone. These innovative gadgets will make it seem like you are present and effectively discourage thieves.
Get Started On Your Complete Home Protection Package
Why take the chance that dummy home security signs will deter intrusion in Modesto when you have the opportunity to implement a complete home defense package? Dial (209) 226-4324 or fill out the following form to consult with one of our specialists. You may select from various packages at reasonably priced rates or you may configure your security exactly how you want it.