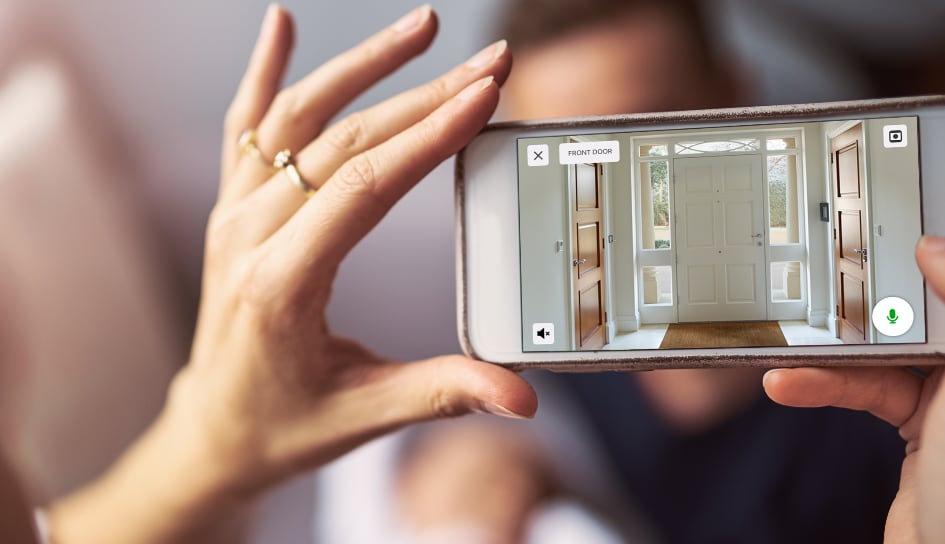 Are Smart Locks Worth It In Modesto
Are you thinking of replacing your door locks? Of course, you might go the standard path and install a simple deadbolt lock, or you can go an alternate route with a push-button keypad. However, if you want the latest in technology, you can get a smart locking solution that has the ability to connect with your security system.
You might ask yourself this question: Are smart locks worth it in Modesto? Or is this an example of wasting your hard-earned money on overly complicated gadgets?
Traditional Locks Compared to Smart Locks in Modesto
When evaluating door locks, you have a multitude of choices. However, you will find that the majority of entry doors are made secure by a keyed deadbolt or a locking handle, a push-button deadbolt, or a smart locking system. Turn the key on a conventional deadbolt, and the metal bar extends into a strike plate that is attached to the frame. The bolts have the option of being a door handle lock that's operated via a spring, which makes it harder to pry open with a a tool like a crowbar. If you would rather not trouble yourself with an ordinary keyed entry, you can get a touch-pad solution that triggers the bolt by using a code of 3 or 4 numbers.
Smart locks are connected devices that replace your standard handle and deadbolt locks. In the same fashion as a push-button deadbolt, you enter a numerical PIN to gain access. However, when using a smart lock, you will be able to connect to your property's wireless network or your comprehensive home security to add even more features. With the help of a simple smartphone app, you have the ability to:
● Remotely lock and unlock your door
● Program in unique entry codes for friends and family
● Get a phone text in the event the door lock is opened
● Program short-term PIN numbers for occupants
When Are Smart Locks Worth It In Modesto?
If you are considering the addition of a couple smart locks instead of standard keyed entries, you might be unsure if they are worth the upgrade. It might be nice to unlock your doors remotely, but the brand and model are important factors in how well they work. If you go with an independent device, be certain that your smart lock utilizes 128-bit encryption and is operated with a cell phone app that's frequently updated.
But you should know, the greatest benefit of a smart locking system is found when you link it to your home's overall security. Now you can make your locks interact with your other security components to increase your safety while making your life easier. To illustrate, if your doorbell camera identifies a visitor coming up to your main entrance, your smart locks can lock without you taking any action. You can also initiate geotracking on your security system mobile app and have your doors automatically unlock when you pull up the drive. You may even want to instruct an alarm to go off if a visitor submits an invalid code numerous times.
Essentially, a smart lock is worth it in Modesto when you link it to your home security system!
Contact Us To Include Smart Locks With Your Smart Home Security System
If you're in the market for the best smart locks in Modesto -- along with the most reliable residential security package -- contact Secure24 Alarm Systems. Our team is ready to customize the perfect system with the alarms, sensors, cameras, and locks for your needs. Call (209) 226-4324 or complete the form on this page to get started.